About casino owner Herbst Gaming, Inc.
In 1987 the Herbst Gaming, Inc. spun off from the family owned Herbst Oil Company. The company has two divisions, slot route operations and casino operations. The slot route operations service over 600 locations in Nevada. The casino operations include 12 casinos in
Nevada
, two in
Missouri
and one in
Iowa
. The casinos are operated under the Terrible Herbst brand with the familiar "Bad Guy" cowboy logo.
The company's philosophy is to target local customers and provide RV Parks and camping facilities to attract travelers.
Contact for Financial Information
Phone: 702-889-7695
Investor Website: ir.herbstgaming.com
Privately Owned
List of Herbst Gaming Casino Properties
Casino
Pic
City
State

Country

Size SF

Terribles
Dayton

Nevada

USA

20,360

Mark Twain
La Grange

Missouri

USA

25,000

Terribles
Las Vegas

Nevada

USA

45,000

Terrible's Lakeside
Osceola

Iowa

USA

37,500

Terribles Lakeside
Pahrump

Nevada

USA

12,000

Terribles Town
Pahrump

Nevada

USA

30,000

Buffalo Bills
Primm

Nevada

USA

46,000

Primm Valley
Primm

Nevada

USA

46,100

Whiskey Petes
Primm

Nevada

USA

36,500

Sands Regency
Reno

Nevada

USA

30,000

Rail City
Sparks

Nevada

USA

53,000

Terribles
St. Joseph

Missouri

USA

32,000

Gold Ranch
Verdi

Nevada

USA

8,000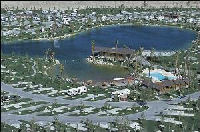 Terrible's Lakeside