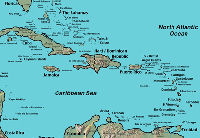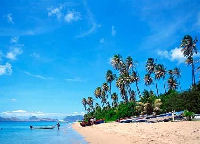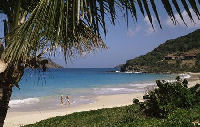 About Caribbean Casino Gambling
Guide to help find, locate and learn about casino gambling in the Caribbean Islands. 15 of the island countries offer some form of casino gambling. All the islands are a popular sun and ocean paradise with visitors from around the world. Each island has a unique personality and sometimes language that evolved from the culture of the colonizing country. The casinos in most countries offer gambling games like slot machines, blackjack, poker, craps, roulette and other table games.
The Caribbean region consists of over 7,000 islands, islets, reefs and cays. The islands are commonly refered to as the West Indies and located southeast of North America.
The best way to visit a variety of Caribbean Islands is to take an ocean cruise. You may also enjoy learning about other casinos worldwide or visiting famous U.S. gambling cities and if you visit Las Vegas discover the different attractions and exhibits, many or which are free.
Caribbean Islands with Casinos