Slot Machine - Money Machine
Modern slot machines are fun to play, offer an opportunity to win major money on a small bet and are easy to play. This triple benefit combination is proving irresistible to players, especially as the game's entertainment value keeps increasing via technology. Not only do players love this new form of video entertainment, but the casino's profit increases, even if it is only a penny machine. And just how profitable are slot machines for a casino? If you prefer table games and have a desire to learn playing strategies and how odds are calculated then visit the experts at WizardofOdds.com. Also the slot machine manufacturer IGT has a comprehensive description of slot machine history and how the machines work.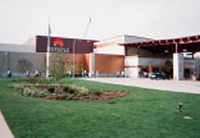 It is common knowledge that the slot machine represents 70% of a casino's gambling revenue, but this percentage means nothing unless you can convert it to dollars. Fortunately the State of Michigan requires all new casinos to enter a pact that requires 2% of all slot revenue go to the State. This provides public records of slot revenue which can then be converted into profit per slot machine to provide a benchmark for slot machine profit potential.
Michigan's newest casino, FireKeepers, opened in August of 2009 and reported a $1.93 million payment to the state on 2% slot machine revenue earned through December 31, 2009 which is just five months of business. A few calculations shows that this 2% payment converts to a total casino revenue of $96.5 million for five months of business or $19.3 million for one month.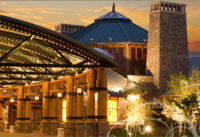 FireKeepers Casino has 2,680 slot machines so the average revenue per slot machine per month is $7,201 which converts to an average of $240 per slot machine per day. During the same time period Four Winds Casino which is also in Michigan reported $8,633 earnings per slot per month which converts to a daily revenue of $285 per slot machine. On FireKeepers first year anniversary the tribe announced it paid off, in one year, the five year $34 million dollar loan used to purchase 2,680 slot machines. Not a bad start for a new business.
Both FireKeepers and Four Winds casinos are very popular and packed full on weekends. Apparently the players are having fun and the casinos are profitable, which is a win-win for everyone, especially the companies that manufacture the slot machines, which is another story.
Slot Machine Winning Strategies
Slot machines are popular because they are entertaining and fun. Plus the odds to win a nice jackpot are better than winning the State Lottery.
The first thing to know about slot machines is that you cannot win over a long period of time. You can only be a winner if you are lucky enough to hit a large jackpot, cash out and then leave the casino. With that said, here are a few things to consider to improve your odds of winning.
More competition provides better slot odds - As a general rule the more casino competition the better the slot pay out odds. For example, Las Vegas slots pay out more than most Indian casinos and casinos located off the Las Vegas Strip pay out more than casinos on the strip. Many online casinos also have great slot machine payout rates, because they do not have the operating cost of a typical brick-and-mortar casino.


Not all slots are the same - Slot machines have a payout range of 75% to 99% of cash played and the percentage is controlled by an internal EPROM chip. The Casino orders a selection of slots with different payout percentages from the slot manufacturer. The payout can also be adjusted at the casino by changing the internal chip.


Same slots, different odds - At a bank of identical slots the payout odds are usually not the same at every machine. Choose your slot wisely and don't stay with a loser.


New slots, better odds - It is common practice to find better payout odds on new slot machines for an introductory period of time. This helps promote the new slot machines and creates some excitement. After the introductory period the casino will adjust the payout odds.


Don't play unpopular slots - Players quickly learn where the better payout machines are, so when you see an empty bank of machines - stay away.


Win big and cash out - Remember you will lose what you gained, so cash out after you hit a nice jackpot and pocket your winnings. Then insert enough cash to play the same machine ten more spins. When this money is gone move on to another machine or enjoy a nice dinner with your winnings.


Play for free - Always join the casino's players club. By allowing the casino to track your playing action you will receive free comps, receive special monthly offers and sometimes free slot play.


Budget your money - A popular technique is to insert enough cash for ten spins at max lines and max bet or close to max bet. Cash out when you win big and keep playing as discussed above. Repeat this bet at a different slot when the initial funds are gone. This strategy gives you a chance to win big and moves you away from losing machines before they take all your money.