About casinos owned by Ameristar Casinos, Inc.
Ameristar Casinos Inc. is based in
Las Vegas
and has eight casinos in six states. The company focus is on providing the customer a complete package of services consisting of state-of-the-art casino floors, superior dining, lodging and entertainment.
All casinos use the brand name Ameristar except for the two small casinos in Jackpot Nevada, Cactus Petes and Horseshu.
Contact for Financial Information
Phone: 702-567-7000
Investor Website: www.ameristar.com
NASDAQ: ASCA
Ameristar Casino Properties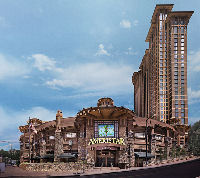 Ameristar Casino - Black Hawk