Dog and Horse Racing in West Europe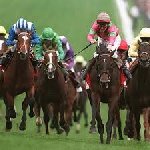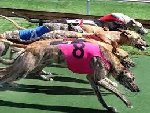 Dog and
horse racing in Europe
is still popular and many tracks have recently undergone major renovations.
France
,
Great Britain
,
Ireland
and
Italy
have horse racing either Steeplechasing (going over Jumps), Flat (point to point) or harness (horses trot pulling a sulky). Ireland and Great Britain also have greyhound tracks.
Horse racing in Europe can be a formal event with a strict dress code. The major races are popular events with royalty in attendance, dressed in formal attire and event becomes a giant party. Most racecourses also have bars, restaurants and night clubs attached. Some even have non-race events in the off-season to maximize facility use.
Unlike casinos, racing is a family event with many racecourses offering camping facilities. Theme events like "Ladies Day" help draw the town folks together for a common celebration.
If your interest is in slot machines, table games or poker Casinos provides detailed information.
Do you like to Cook?