Online and Land-Based Casino Gambling Directory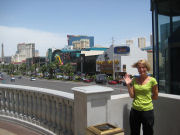 Welcome to the OurFavoriteCasino.com casino guide and international directory for gambling at online casinos, land-based casinos, cruise ship casinos, plus dog and horse racetracks. Guide has casino pictures, gaming details for slots, baccarat, blackjack, poker, craps, roulette and other table games plus hotel descriptions, restaurants and maps.
At this site you can learn everything there is to know about the gaming industry from; learning how to play any casino game like poker, slots or baccarat for free by playing online, locating and exploring brick-and-mortar casinos worldwide via reviews, maps, pictures and contact information; or just by reading the latest casino news.
Online casinos sponsored on this site, like Win Palace, PokerStars and Bovada Games, accept US players and are a fun and free alternative to land-based casinos. Only sponsor ads for online gambling companies with a reputation for trust and honesty are shown on this site. Gambling online for real money is not legal in some locations so all ads on this website use geolocation software to provide games for entertainment only or games allowing wagers, whichever is legal for the players location.
This guide is also an excellent resource to explore the casino world by reading about slot machine odds, the latest casino news, about the casino owners or answering questions like; "What casinos are closest to a major city and the drive time". To learn about how to correctly play casino table games visit the experts at Wizard of Odds.
Descriptions for brick-and-mortar facilities contain, contact information, maps, pictures, information on games played, hotel rooms, dining options, casino promotions and entertainment. In addition, for resort casinos special casino amenities such as golf courses, hotel spas and full service RV parking are described. All pages have access to Google's 60+ language translator.